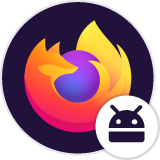 location
Why does it always show I'm in Texas when I'm not
Why does it always show I'm in Texas when I'm not
All Replies (2)
Hi manny2017, where do you see Texas? Is it on a particular website?
Generally speaking, unless you share your precise location with a website, it is going to guess your location based on your IP address, or information you previously provided.
Your IP address usually is determined by your internet service provider, either a local cell tower, or whatever wi-fi hotspot you are using.
This page has examples of the data sites use to associate locations with IP addresses: https://www.iplocation.net/
Especially when connected to your mobile provider's network these IP based location services can often be wrong. Mobile network providers will shuffle IP addresses to different active users.