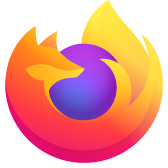 youtube preview
hovering over video does not display any preview cleared cookies and everything history, temp files, cache, you name it
hovering over video does not display any preview cleared cookies and everything history, temp files, cache, you name it
All Replies (2)
Do you mean the short "in-place" preview when you hover over thumbnails on the YouTube home page or sidebar?
Other users have reported this difference since Google introduced this feature last Summer, so I'm surprised Google hasn't fixed it by now. Or maybe I'm not surprised...
I'm not sure the source of the problem was identified; I can't investigate on this keyboard but I can look at it a little more closely tonight or over the weekend.
In Chrome, when you hover, the page requests an animated WebP image, a new format developed by Google which Firefox can't yet decode. Google certainly could use a different format for other browsers, but I don't know of a trick to make that happen.
I see that some add-ons were posted to play on hover. Those might actually retrieve the video from the start rather than the few frames shown in the WebP image. I haven't tried any of them myself. If you want to test them, you can search here: https://addons.mozilla.org/firefox/extensions/