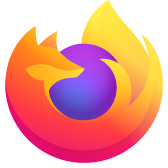 After new update I lost all my bookmarks, I can't restore them and I can't even create new ones, how can I fix that?
The bar where all my bookmarks should be is empty and button for making bookmarks just doesn't react to anything. I tried restoring them, it said its can't be restored.
The bar where all my bookmarks should be is empty and button for making bookmarks just doesn't react to anything. I tried restoring them, it said its can't be restored.
All Replies (5)
No, I don't see any folders by that name. My Profile seems to be okay, everything else is prefectly fine. My history is empty and my bookmarks are missing. I've attached a photo of how it looks like.
Type about:support<enter> in the address bar.
Under the page logo on the left side, you will see Application Basics. Under this find Profile Folder. To its right press the button Show Folder. This will open your file browser to the current Firefox profile. Now Close Firefox.
Locate the places.sqlite file. Then rename or delete it. Restart Firefox. ++++++++++++++++++++++++++++++++++++++++++ Restore Bookmark Backups
Firefox automatically makes backups of the bookmarks. These are stored in the bookmarkbackups folder.
Open the Bookmarks Manager; Press the Alt or F10 key to bring up the toolbar, and select Bookmarks. Hot key is <Control> (Mac=<Command>) <Shift> B.
Once the window is open, at the top of the page, press the button labeled Import and Backup. Select Restore. From the list, pick the file you want and click it.
The backups are stored in a jsonlz4 file named something like this; bookmarks-2016-06-29_1424_enD1GTH ya0JmicnYWg4V4g==.jsonlz4
In this example; 2016-06-29 = date created, 1424 = number of entries.
Hi Kosinsky, I'm sorry to hear about this problem. I think I'm just repeated what FredMcD just posted, but in case it's easier to follow with more words, maybe this will help.
Bookmarks Toolbar Blank
Having no bookmarks on the bar can be a toolbar layout issue. Just to rule that out, try the "Restore Defaults" button at the bottom of the Customize screen: Customize Firefox controls, buttons and toolbars.
Can't Restore Bookmark Backup
Some users have not been able to restore bookmark backups for reasons that are difficult to diagnose. There generally are two possibilities:
(1) Database problem
Firefox stores bookmarks and history in a database file named places.sqlite in your Firefox profile folder.
If you have gotten the notification described in the following article, or have these symptoms, this article has the steps to remove your existing places.sqlite file and have Firefox generate a new one: Fix "The bookmarks and history system will not be functional" error message.
At the next startup, Firefox should use one of its bookmark backups to automatically restore bookmarks to the new database. If that doesn't work, see #2.
(2) Corrupted backup file
Bookmark backups are compressed, so decoding and fixing unrestorable files requires a couple extra steps.
[A] Access your bookmarkbackups folder as follows:
Open your current Firefox settings (AKA Firefox profile) folder using either
"3-bar" menu button > "?" Help > Troubleshooting Information
(menu bar) Help > Troubleshooting Information
type or paste about:support in the address bar and press Enter
In the first table on the page, on the Profile Folder row, click the "Open Folder" button. This should launch a new window listing various files and folders in Windows Explorer.
Double-click into the bookmarkbackups folder. Resize this window so you can see the Troubleshooting Information page and switch over to Firefox. We'll be back momentarily.
[B] Open this tool on my website in a Firefox (or Chrome) tab:
https://www.jeffersonscher.com/ffu/bookbackreader.html
[C] Drag and drop a backup file (you can judge from the dates in the file names which one is most recent) onto the white box on the page.
Then you can try "cleaning" the existing file or convert it to HTML format. Depending on which one you try this article would have the next step: