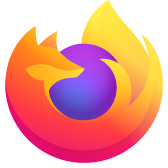 All attempts to download fail after upgrade to firefox 64.02 (64bit)
After latest update 64.0.2 (64-bit), all attempts to download any file of any type fail. I have tried different sites, and different file types. As soon as I click a file link on the browser page to download, the download starts (as indicated by the download arrow at top of firefox windows) but then immediately fails. When I look in the download folder the file size is zero. There is no additional information in the download window other than the text Failed and the name of the file. I have even tried https://www.mozilla.org/en-US/firefox/new/
After latest update 64.0.2 (64-bit), all attempts to download any file of any type fail. I have tried different sites, and different file types. As soon as I click a file link on the browser page to download, the download starts (as indicated by the download arrow at top of firefox windows) but then immediately fails. When I look in the download folder the file size is zero. There is no additional information in the download window other than the text Failed and the name of the file. I have even tried https://www.mozilla.org/en-US/firefox/new/
All Replies (10)
Try Firefox Safe Mode to see if the problem goes away. Firefox Safe Mode is a troubleshooting mode that temporarily turns off hardware acceleration, resets some settings, and disables add-ons (extensions and themes).
If Firefox is open, you can restart in Firefox Safe Mode from the Help menu:
Click the menu button , click Help and select Restart with Add-ons Disabled.
If Firefox is not running, you can start Firefox in Safe Mode as follows:
On Windows: Hold the Shift key when you open the Firefox desktop or Start menu shortcut.
On Mac: Hold the option key while starting Firefox.
On Linux: Quit Firefox, go to your Terminal and run firefox -safe-mode
(you may need to specify the Firefox installation path e.g. /usr/lib/firefox)
When the Firefox Safe Mode window appears, select "Start in Safe Mode".

If the issue is not present in Firefox Safe Mode, your problem is probably caused by an extension, theme, or hardware acceleration. Please follow the steps in the Troubleshoot extensions, themes and hardware acceleration issues to solve common Firefox problems article to find the cause.
To exit Firefox Safe Mode, just close Firefox and wait a few seconds before opening Firefox for normal use again.
When you figure out what's causing your issues, please let us know. It might help others with the same problem.
Same problem in Safe Mode. I have the same download problem with our internal sharepoint webpage.
Modified by terafox
Is the issue only occurring when you try to download something using your SharePoint webpage or all downloads from any source in general?
If it still happens on all websites, but other browsers are working fine, I'd recommend checking the Firefox can't load websites but other browsers can documentation to see if anything in there helps you.
You'll want to also check that you don't have Firefox setup to use a proxy (unless you need to, in which case you need to make sure that the settings are correct). For more information, refer to the Connection settings in Firefox page.
The problem happens with any website, with any file type only with Firefox. I can download the same files from the same sites using other browsers. Thanks for the "can't load website" link, but the problem is NOT with loading the webpage or website. The problem is when you click on a file to download. My Firefox is not set up to use a proxy. Even it was, I have not changed any settings after the Firefox update. It worked before.
Update: I even tried changing the download folder option to "ask where to save files" then tried several locations on my HD just in case it was a permissions issue.
Modified by terafox
The first thing I would recommend is simply reinstalling Firefox. Since the issue started happening after an update, it's possible that the update didn't complete properly or corrupted a file in your Firefox installation. You can download Firefox again (you'll obviously have to do so from another browser) and install over top of your current version of Firefox without losing your personal data (bookmarks, history, etc).
If that still doesn't help, I recommend reviewing the Unable to save or download files page on MozillaZine to see if any of the steps on there can help you.
If you are still out of luck, I'd recommend (this will sound strange) resetting Internet Explorer and your internet options in Windows. Oddly enough, I've helped lots of people on this forum (and other forums) where simply resetting Internet Explorer and the internet options fixes their problem.
You can do so by following these steps:
Open the Windows 10 Settings
Enter Internet Options in the search bar
Go to the Advanced tab of the dialog that appears
Press Restore advanced settings
Then press Reset... under the Reset Internet Explorer settings section
If you don't use Internet Explorer or Microsoft Edge at all, check to delete personal settings or uncheck it if you do use IE or ME
Press Reset
Restart your computer
Thanks. I tried downloading the Firefox Installer.exe (from another browser). After running the install, I still have the same, original download issue - all download fail immediately.
Since it was a quick test, I tried your 3rd suggestion of resetting Internet Explore. That had no effect.
I will review and try the suggestions in the "unable to save or download" link you provided. I will update this message after doing so. Stay tuned.
Modified by terafox
terafox said
I will review and try the suggestions in the "unable to save or download" link you provided. I will update this message after doing so. Stay tuned.
Hopefully something there will fix the issue for you. Can you please post a new reply to this thread when you have tried them? I don't get an email notification when you update a post that I've already read.
I have tried a few of the things in the "unable to save or download" link you provided. I have done: -Cleared my download history -Set download folder to Ask and tried several different folders. -Tried resetting the non-default browser.download values the about:config.
More info to reproduce: Upon Clicking Save, I select the folder location and hit enter. The download arrow in the upper right corner of the Firefox browser, bounces once and a yellow dot appears next to the download arrow. When I check the folder, the file that I attempted to download is size of zero.
Got frustrated with it, so I downloaded (from another browser) Firefox 60.4.0esr and installed it. I no longer have a problem downloading. I cannot tell you (with absolute certainty) what my Firefox version was before upgrading to 64.0.2 (64-bit) because my upgrade history (in about:support page) is empty, which I am assuming got erase when performing one of the many troubleshooting steps in this posting. I believe it was 59.02. I can say this because I "froze" my previous version because I had crashing problems caused by Digital Gaurdian (which is installed by my IT group and not allowed to disable or remove it).
https://support.mozilla.org/en-US/questions/1204196
I am suspecting that this download issue may also be related.
You may have to do a clean reinstall of the regular Firefox version to get it to work. This would remove any corrupt files that weren't fixed by installing over top of your previous installation.
Certain Firefox problems can be solved by performing a Clean reinstall. This means you remove your Firefox program files and then reinstall Firefox. This process does not remove your Firefox profile data (such as bookmarks and passwords), since that information is stored in a different location.
To do a clean reinstall of Firefox, please follow these steps: Note: You might want to print these steps or view them in another browser.
Download the latest Desktop version of Firefox from mozilla.org (or choose the download for your operating system and language from this page) and save the setup file to your computer.
After the download finishes, close all Firefox windows (or open the Firefox menu and click the close button ).
Delete the Firefox installation folder, which is located in one of these locations, by default:

Windows: (Note: Check both folders.)

C:\Program Files\Mozilla Firefox
C:\Program Files (x86)\Mozilla Firefox

Mac: Delete Firefox from the Applications folder.
Linux: If you installed Firefox with the distro-based package manager, you should use the same way to uninstall it - see Install Firefox on Linux. If you downloaded and installed the binary package from the Firefox download page, simply remove the folder firefox in your home directory.

Now, go ahead and reinstall Firefox:

Double-click the downloaded installation file and go through the steps of the installation wizard.
Once the wizard is finished, choose to directly open Firefox after clicking the Finish button.
More information about reinstalling Firefox can be found here.
WARNING: Do not use a third party uninstaller as part of this process. Doing so could permanently delete your Firefox profile data, including but not limited to, extensions, cache, cookies, bookmarks, personal settings and saved passwords. These cannot be easily recovered unless they have been backed up to an external device! See Back up and restore information in Firefox profiles.
Alternatively, you are welcome to stay on the Firefox ESR build path. This build is intended for businesses because it takes longer for feature changes and UI changes to be sent to Firefox ESR. However, it still receives the same security and privacy updates that the regular version of Firefox does.
Boot the computer in Windows Safe mode with network support to see if that has effect in case security software is causing problems.