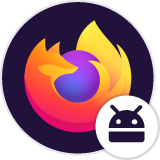 Google drive issue
Why Google drive website simply doesn't work in desktop mode? Whenever I switch it from mobile to desktop mode it says to update the browser.. the hell? I'm already using latest version of browser. Android 9.0 Pie, Firefox browser version 68.1.1
Why Google drive website simply doesn't work in desktop mode? Whenever I switch it from mobile to desktop mode it says to update the browser.. the hell? I'm already using latest version of browser. Android 9.0 Pie, Firefox browser version 68.1.1
All Replies (1)
Ethan1911 said
Why Google drive website simply doesn't work in desktop mode? Whenever I switch it from mobile to desktop mode it says to update the browser.
I don't know the inner workings of Google's page, but I would guess it wants to use some feature that isn't supported in Firefox 68.x for Android, so it suggests updating your browser.
Or they want to you to use their app.