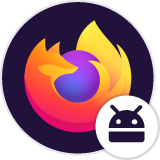 Facebook photo not clear
When I use and swipe facebook with opera browser I saw facebook photo is clear but I love firefox and I want to use facebook all time with Firefox browser but facebook photo is not clear. Is it possible for clear facebook photo as like same clear photo opera browser
When I use and swipe facebook with opera browser I saw facebook photo is clear but I love firefox and I want to use facebook all time with Firefox browser but facebook photo is not clear. Is it possible for clear facebook photo as like same clear photo opera browser
All Replies (1)
Hi
I have have heard of this issue before, but from what I have been told, it is not really an issue with Firefox for Android.
Facebook uses some slightly creepy methods to find out if it should supply a high quality or low quality image to the browser. Firefox for Android blocks this (because it is creepy and we do not like creepy web things) and as a result, Facebook displays the lower quality version if an image.
I guess nobody wants this to happen, but we will always try our best to stop creepy things happening on the web and to stand up for users privacy.
Modified by Paul