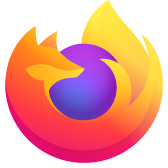 something is wrong
why my mozzila, the screen can't full size? at left, right and bottom, i have a white line
why my mozzila, the screen can't full size? at left, right and bottom, i have a white line
All Replies (2)
Is this about desktop Firefox? Can't reproduce this issue. Looks like it's Win8-specific.
Modified by TyDraniu
Hello,
In order to better assist you with your issue please provide us with a screenshot. If you need help to create a screenshot, please see How do I create a screenshot of my problem?
Once you've done this, attach the saved screenshot file to your forum post by clicking the Browse... button below the Post your reply box. This will help us to visualize the problem.
Thank you!