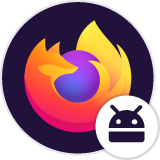 where are the bookmarks stored on an android device
Hello,
I wonder where the firefox bookmarks are stored on my android device. Although I also use Firefox Sync I need to know where the bookmarks are locally on the android device. Alternatively: can I export firefox bookmarks of an android device without usage of Firefox Sync?
I am running FF 80.1.2 on my device.
Thank you
Hello, I wonder where the firefox bookmarks are stored on my android device. Although I also use Firefox Sync I need to know where the bookmarks are locally on the android device. Alternatively: can I export firefox bookmarks of an android device without usage of Firefox Sync? I am running FF 80.1.2 on my device. Thank you