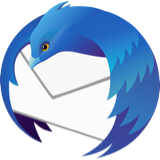 Past Sent messages suddenly not showing
I have around 6000 messages in the Sent Folder. Suddenly only the latest 10-15 messages are visible. For the rest, when I click on a specific Sent message say of 2 months ago, only the last visible Sent message (ie within the last 10-15 days) is showing.
The subject content of past Sent messages is not showing. I made a subfolder "Sent Old" and copied all my Sent messages to here. I then tried to repair the Sent Folder. Now the Sent Folder is showing only the last 10-15 messages, which are visible, but nothing of the last 6000 messages.
What do I do to retrieve all my Sent messages?
San
I have around 6000 messages in the Sent Folder. Suddenly only the latest 10-15 messages are visible. For the rest, when I click on a specific Sent message say of 2 months ago, only the last visible Sent message (ie within the last 10-15 days) is showing. The subject content of past Sent messages is not showing. I made a subfolder "Sent Old" and copied all my Sent messages to here. I then tried to repair the Sent Folder. Now the Sent Folder is showing only the last 10-15 messages, which are visible, but nothing of the last 6000 messages. What do I do to retrieve all my Sent messages? San
All Replies (1)