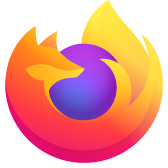 Firefox 84 - Problems with Gemalto Smart Card Reader and Crypto Module
Hi,
Since the FF 84 upgrade, FF crashes whenever I try to access certificates from a smart card reader. The smart card reader uses Gemalto classic client 7.3 security modules. The security device is loaded in FF and the installations has worked perfectly well with previous versions of FF (up to version 83). Since the upgrade however, FF repeatedly freezes and ultimately crashes when the smart card is present! If I unload the security device or of the smart card reader is not physically present, FF seems to work correctly.
Does anybody experience the same problems? Somebody has found a solution?
Many thanks in advance for your return. JBL
Hi, Since the FF 84 upgrade, FF crashes whenever I try to access certificates from a smart card reader. The smart card reader uses Gemalto classic client 7.3 security modules. The security device is loaded in FF and the installations has worked perfectly well with previous versions of FF (up to version 83). Since the upgrade however, FF repeatedly freezes and ultimately crashes when the smart card is present! If I unload the security device or of the smart card reader is not physically present, FF seems to work correctly. Does anybody experience the same problems? Somebody has found a solution? Many thanks in advance for your return. JBL