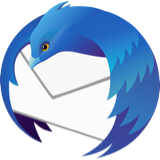 Please help email error message
Hi,
Please help.
I have this error on sending an email from Thunderbird platform:
The message was sent but a copy could not be placed in the sent messages folder (Sent messages) due to network or file access errors. You can try again or save the message locally in Local folders / Sent messages-.
It's something new for me, how to resolve it?
And I have this message too: Ongoing verification of email server capabilities.
The email was sent but didn't save it like it used to do in the Folder Sent messages.
What happened? Please help, thanks.
It shows me when I send an email: Copy failed.
Please help, I have this error too: Your message has been sent and saved, but an error occurred while running message filters on it.
What to do?
Thanks, best regards, Ramo
Hi, Please help. I have this error on sending an email from Thunderbird platform: ''The message was sent but a copy could not be placed in the sent messages folder (Sent messages) due to network or file access errors. You can try again or save the message locally in Local folders / Sent messages-''. It's something new for me, how to resolve it? And I have this message too: ''Ongoing verification of email server capabilities''. The email was sent but didn't save it like it used to do in the Folder Sent messages. What happened? Please help, thanks. It shows me when I send an email: ''Copy failed''. Please help, I have this error too: ''Your message has been sent and saved, but an error occurred while running message filters on it''. What to do? Thanks, best regards, Ramo