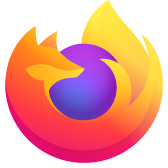 Brownstone popup ad - link
Recently a 'brownstone' financial popup started appearing in my lower right screen. How do I stop it???? Thanks. Roger
Recently a 'brownstone' financial popup started appearing in my lower right screen. How do I stop it???? Thanks. Roger
All Replies (1)
Hi Roger, does this appear on numerous different websites?
One possible culprit would be an extension. You can view, disable, and often remove unwanted or unknown extensions on the Add-ons page. Either:
Ctrl+Shift+a (Mac: Command+Shift+a)
"3-bar" menu button (or Tools menu) > Add-ons
type or paste about:addons in the address bar and press Enter/Return
In the left column of the Add-ons page, click Extensions. On the right side, find the "Manage Your Extensions" heading.
If there is at least one extension before the next heading -- "Recommended Extensions" -- please continue:
Then cast a critical eye over the list below that heading. Any extensions Firefox installs for built-in features are hidden from this page, so everything listed here is your choice (and your responsibility) to manage. Anything suspicious or that you just do not remember installing or why? If in doubt, disable (or remove). For your privacy and security, don't let mystery programs linger here.
Any improvement?