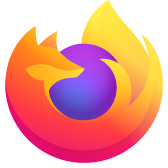 https mode only did not block http access
Hello I'm using firefox 86.0.1 in Manjaro-Linux I have activated https only mode in security settings. Most sites are ok, but some sites are available in http and https mode. Maybe I have accessed them in the past with http when the sites did not support https.
I'm looking for an option to disable http access if https is available. Looking in the help and many sites I found that it should be possible to deactivate http access per site (see screenshot firefox-help) But if I click on the "lock" icon. I get a complete different window. No option to enable/disable access.
How to handle this problem in firefox 86?
Henning
Hello I'm using firefox 86.0.1 in Manjaro-Linux I have activated https only mode in security settings. Most sites are ok, but some sites are available in http and https mode. Maybe I have accessed them in the past with http when the sites did not support https. I'm looking for an option to disable http access if https is available. Looking in the help and many sites I found that it should be possible to deactivate http access per site (see screenshot firefox-help) But if I click on the "lock" icon. I get a complete different window. No option to enable/disable access. How to handle this problem in firefox 86? Henning