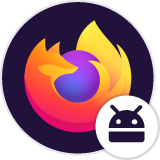 pop up enable
Can't able enable pop up kindly educate how enable popup msg in settings
Can't able enable pop up kindly educate how enable popup msg in settings
All Replies (2)
Why da *u*k people doesn't enable the brain before to reply, Here it is Firefox Android version Why DF you link a tutorial for desktop version?
Firefox 89.1.1 is not allowing pop-up despite pressing allow on the prompt
about:config is not enabled anymore so I can't play with pop-ups options
Now I get this Prevent this site from opening a pop-up window?" "Allow" "Deny"
Despite I press allow or deny, doesn't matter, it does nothing!!!
If I use the same website on chrome, it works and makes whatsapp to start
Obviously the option "Open links in the apps" is enabled
So, kindly, how do are we supposed to have pop-up working
I need pop-ups
Thank you
Modified by Robert-Italy