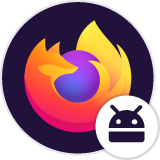 adding desktop link missing in current firefox
Trying to add a page link on my Android desktop. Used to be able by highlighting the URL and choosing to add desktop link. Not there in mozilla 89.1.1
Trying to add a page link on my Android desktop. Used to be able by highlighting the URL and choosing to add desktop link. Not there in mozilla 89.1.1
All Replies (5)
Hi Gene
If you open the Firefox for Android menu and select "Add to home screen", a shortcut to the page will be added to the home screen of your Android device.
As I said in my post, that used to work, yes. With the current version of Firefox for Android the only choices are Copy, Paste, and Paste & Go. No joy there. If Mozilla moved it somewhere else, I'd like to know.
Chosen Solution
Solved it myself. It's now in the menu as "Add to Home Screen"
Hi Gene
To clarify - you do not need to select the address, just open the menu (three dots on the toolbar) and select Add to home screen.
I hope that this helps.
Glad to hear it, thank you for letting us know.