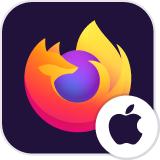 Facebook Identity Confirmation Issues
Hi there,
I am using Facebook Business as part of my business promotions and have its always worked perfectly on Safari and Chrome.
I have recently begun using Firefox for by business and suddenly Facebook is asking me to verify my ID which is usually a simple process.
As I click through the process the Id confirmation page opens up but does not load. I have tried this several times after shutting down and restarting and clearing the cache and history however this one page does not want to load. I have allowed pop ups in the settings and there are no blocked web addresses in security settings.
Has anyone else come across this and are there any ideas on how I can get Firefox to allow this page to load?
I also have issues getting google sites to load however this facebook issue is imperative to be fixed asap.
Any help would be greatly appreciated.
Thanks in advance
Grant
Hi there, I am using Facebook Business as part of my business promotions and have its always worked perfectly on Safari and Chrome. I have recently begun using Firefox for by business and suddenly Facebook is asking me to verify my ID which is usually a simple process. As I click through the process the Id confirmation page opens up but does not load. I have tried this several times after shutting down and restarting and clearing the cache and history however this one page does not want to load. I have allowed pop ups in the settings and there are no blocked web addresses in security settings. Has anyone else come across this and are there any ideas on how I can get Firefox to allow this page to load? I also have issues getting google sites to load however this facebook issue is imperative to be fixed asap. Any help would be greatly appreciated. Thanks in advance Grant