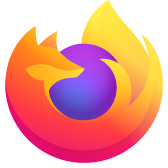 Firefox is constantly logging me out of my Google Accounts
I recently switched from Chrome to Firefox, expecting it to work as good as Chrome - but sadly, Firefox is constantly logging me out of my Google Acounts from Gmail, Youtube and so on(every 4-5 browser starts). I have already turned of the advanced protection for this sites, the general setting for advanced protection is set to "standard" and the history is set to remember. This is very annoying, please help me fix this issue :/
I recently switched from Chrome to Firefox, expecting it to work as good as Chrome - but sadly, Firefox is constantly logging me out of my Google Acounts from Gmail, Youtube and so on(every 4-5 browser starts). I have already turned of the advanced protection for this sites, the general setting for advanced protection is set to "standard" and the history is set to remember. This is very annoying, please help me fix this issue :/
All Replies (2)
Your 'logged-in' status is stored in special cookies. If the cookie is removed, you are logged out.

You may be in Private Browsing mode or told Firefox not to remember.
Type about:preferences#privacy<enter> in the address bar. The button next to History, select Use Custom Settings.
Turn off Always Use Private Browsing Mode Turn on Remember My Browsing And Download History At the bottom of the page, turn on Clear History When Firefox Closes. At the far right, press the Settings button. Turn on ONLY Cache and Form And Search History leaving the others off.

Macs: Make sure you install Firefox properly and that you do not run Firefox from within the DMG (Disk Images) file. https://support.mozilla.org/en-US/kb/how-download-and-install-firefox-mac
I have done all those things and I already knew how my login-status is stored. But somehow Firefox does not keep these cookies.