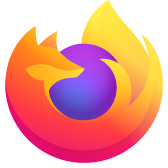 Video only show one image and blocks
Hello, I'm using firefox-dev under linux debian buster and would like to keep it as my default browser and even more after all those recent articles in media where they say firefox is loosing its users. I received the newletter from netflix and I tried to watch a trailer (https://www.netflix.com/watch/81387952?trkid=13710079&MSG_TITLE=81387952&lnktrk=EMP&g=79ECBFC7B02B1269F43D15B11C9BA9F56455502C&lkid=TRAILER_CTA) but even after i clicked on accept drm, the video was stuck nothing happened I just saw one single fixed picture of the movie. Later, I was on facebook, trying to watch a video (https://www.facebook.com/demotivateur/videos/5009752875718446) and the same here without any DRM... For both of the cases I opened chrome pasted the url and video played very well. Is there something to tweak to make it work ? Is it because I'm under debian ? I don't want friends to switch to chrome but I understand them sometimes. Kr, Eric
All Replies (4)
Make sure you have the latest FFmpeg and libavcodec packages installed.
You can also check the Web Console for media related messages.
Modified by cor-el
In the end I just had to kill all the firefox processes and restart a fresh instance which is now working.
It will be hard to reproduce or to tell why it happened.
Thanks for your ideas and long live firefox !