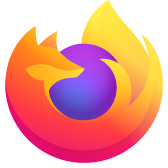 Firefox Bug
Firefox 92.0.1 (64-bit) Firefox seems to open two connections whenever it connects to a url.
I have a local web server that only allows a single connection at a time.
When I enter localhost:5409 as the address firefox immediately opens two connections to the port. The first connection sends no data whatsoever. The GET request is sent out the second connection. This is not useful.
I think if you want to open two connections the GET request should go out on the first connection.
Perhaps the above behaviour is by design but I think it is a problem.
Please explain
Firefox 92.0.1 (64-bit) Firefox seems to open two connections whenever it connects to a url. I have a local web server that only allows a single connection at a time. When I enter localhost:5409 as the address firefox immediately opens two connections to the port. The first connection sends no data whatsoever. The GET request is sent out the second connection. This is not useful. I think if you want to open two connections the GET request should go out on the first connection. Perhaps the above behaviour is by design but I think it is a problem. Please explain
All Replies (1)