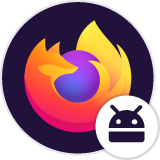 about:downloads
Updated from Firefox 68 to current Now my about:downloads tab is missing And the current download tab has nothing in it. How can I get the downloads that were listed back? Thank you
Updated from Firefox 68 to current Now my about:downloads tab is missing And the current download tab has nothing in it. How can I get the downloads that were listed back? Thank you
All Replies (4)
Hi
Downloaded files should still be in the downloads folder on your Android device and you can access this through the Files app.
OK, thank you for your reply. So, just to be clear, Firefox 68 stored my downloaded files in the android system under downloads, and about:downloads (in firefox) that It used previously was a convenient spot?
Thank you

There is a downloads menu option in the new Firefox for Android that will do the same thing. The files that you downloaded using the older version of Firefox for Android will still be on your device.