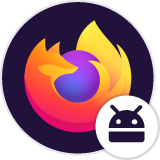 Can't save photos from Goggle search (Android)
I am unable to save images from a Google images search. This has been an ongoing issues for many months now, possibly closure to 1 year now. Previously, I was able to search in google images, click the image to enlarge, long press and have an option to save that image. Now, I search the image and have no way to save it. Long press and nothing happens, or it highlights the words below the image. No options come up at all. I can save the image if I switch to desktop view or if I click the images link and go to the source location of the image and save from that website. I simply cannot save from Google images. It's extremely frustrating. Have uninstalled and reinstalled and updated during this time. No current updates available. Firefox Android Version 93.2.0
I am unable to save images from a Google images search. This has been an ongoing issues for many months now, possibly closure to 1 year now. Previously, I was able to search in google images, click the image to enlarge, long press and have an option to save that image. Now, I search the image and have no way to save it. Long press and nothing happens, or it highlights the words below the image. No options come up at all. I can save the image if I switch to desktop view or if I click the images link and go to the source location of the image and save from that website. I simply cannot save from Google images. It's extremely frustrating. Have uninstalled and reinstalled and updated during this time. No current updates available. Firefox Android Version 93.2.0
Chosen solution
It may not resolve every difference from Chrome, but you'll have the best experience using Google Search in Firefox for Android if you go to
menu > Add-ons
and install the Google Search Fixer add-on.
Read this answer in context
👍 0
All Replies (6)
Hi
I have just tried this myself and it worked perfectly.
Have you granted permission in the Android settings to allow Firefox to acces storage on your device?
Storage is not an option of permissions to grant though 'files and media' is already allowed. When I long press on the image rather than a menu coming up of options to save the image, the long press highlights words below the image (see attached screenshot) - regardless of where on the image I long press. When I tap the image options for viewing the website and sharing come up as options. If I go to the website, if I can locate the image within that website then I am able to save from the original website. I cannot save images from Google Images.
Unsure what happened to the image upload for the tap example. Have reattached.
Screenshot example related to above. Tap image > tap 'share' : see options within screenshot attached
Hi
You can long press and save the image from the search results page, but yes, once you have selected an image the way that Google managers that page means you cannot save it directly as you have found.
Chosen Solution
It may not resolve every difference from Chrome, but you'll have the best experience using Google Search in Firefox for Android if you go to
menu > Add-ons
and install the Google Search Fixer add-on.