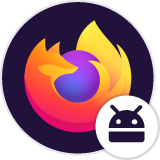 settings
This setting will not open .
This setting will not open .
All Replies (4)
Hi
I am sorry, but I am not sure what you mean. You are unable to open the Settings menu?
The privacy and security item in the settings menu won't open when I tap on it.
Chosen Solution
Hi
That is a title for the collection of options below it. Do those open when you select them?
Yes . The real problem is the browser refusing to open what it marks as " insecure sites. I am attempting to access these sites from open sites that are secure by tapping on links .
Modified by joeloc2