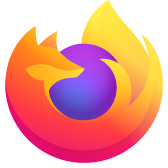 [Retracted] - based on user's request
[Retracted] - based on user's request
[Retracted] - based on user's request
Modified by Kiki
All Replies (4)
Hello,
I am not aware if this is supposed to work.
Please go to the calendar, go to devtools and click application to check if there is a service worker. A service worker is a piece of javascript that continues to run so that you can receive notifications.
Modified by Mustafa Alelg
You can see all registered service workers on these pages:
about:serviceworkers
about:debugging#workers
You can check WebSockets via this page:
about:networking#websockets
See also serviceworker.txt in the profile folder.
---
Service Workers do not work if you let the cookies expire when you close Firefox (Delete cookies and site data when Firefox is closed). In this case you need to create a cookie allow exception to make Service Workers work.
Modified by Mustafa Alelg