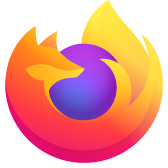 Cannot bypass "Secure Connection Failed" when access an internal corporate device
Hi, We currently connect to a vendor devices admin page that is inaccessible via Firefox because of the following error "Secure Connection Failed" (Error code: SEC_ERROR_INADEQUATE_KEY_USAGE) and won't present the option to proceed via the "Advanced" option. Long story.... The vendor is aware of the issue and as the configuration page is always accessed internally and uses TLS in some form they do not want to allow us to make any changes to uploading our own certs.
Anyway recently I was made aware of a keyboard shortcut to force firefox to bypass the error screen and force a connection, however I have not been able to find it since on the Shortcut guide for firefox. Can anyone provide me with this shortcut, It will save having to switch between multiple browsers.
Thanks is Advance,
Hi, We currently connect to a vendor devices admin page that is inaccessible via Firefox because of the following error "Secure Connection Failed" (Error code: SEC_ERROR_INADEQUATE_KEY_USAGE) and won't present the option to proceed via the "Advanced" option. Long story.... The vendor is aware of the issue and as the configuration page is always accessed internally and uses TLS in some form they do not want to allow us to make any changes to uploading our own certs. Anyway recently I was made aware of a keyboard shortcut to force firefox to bypass the error screen and force a connection, however I have not been able to find it since on the Shortcut guide for firefox. Can anyone provide me with this shortcut, It will save having to switch between multiple browsers. Thanks is Advance,
All Replies (1)