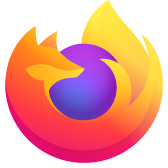 Sync Stop Working on Firefox 52ESR, Plese Fix it
There Is a Way to Fix This?
There Is a Way to Fix This?
All Replies (4)
Unlikely. They support only two full ESRs.
Please explain the problem in detail. What happens? What is/are the exact error message(s) ?
I can login to the Firefox account with Firefox 52, but I can't access the Firefox Account settings page.
Web Console:
TypeError: Object.fromEntries is not a function
There are no Sync error logs and a Sync success log (about:config => services.sync.log.appender.file.logOnSuccess = true) looks OK.
I didn't like where Firefox Quantum was going. So, I stopped updating at v54. The sync settings are located at; about:preferences#sync