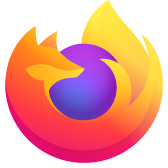 ca I change my search engine from Norton to Firefox?
Prevent slowness,crashing and errors
Prevent slowness,crashing and errors
All Replies (1)
Type about:preferences#search<enter> in the address box. You can select any search engine to be your default from here.
You can also remove any engine from here.
---
In the address box, type about:crashes<enter>. Note: If any reports do not have BP- in front of the numbers/letters, click it to submit them.
The crash report is several pages of data. We need the report numbers to see the whole report.
Using your mouse, mark the most recent 7 - 10 Submitted crash reports, and copy them. Now go to the reply box and paste them in.
Please, Do not post a screenshot ! !

For more help on crash reports, see; https://support.mozilla.org/en-US/kb/firefox-crashes-asking-support