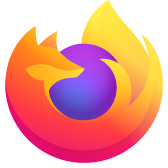 Problems using Firefox after update
Since update get PR_END_OF_FILE_ERROR error on gmail; facebook.shopmy exchange; Amazon does not open right. I have tried resetting privacy setting; refresh; and nothing has worked
Since update get PR_END_OF_FILE_ERROR error on gmail; facebook.shopmy exchange; Amazon does not open right. I have tried resetting privacy setting; refresh; and nothing has worked
All Replies (2)
After the most current update V102.12, FF stopped working altogether. I now use Opera, which is much faster and more stable.
You can try to disable DNS over HTTPS.
Are you using a proxy or VPN?
You can check the connection settings.
Settings -> General -> Network: Connection -> Settings
If you do not need to use a proxy to connect to internet then try to select "No Proxy" if "Use the system proxy settings" or one of the others do not work properly.
See "Firefox connection settings":
See also: