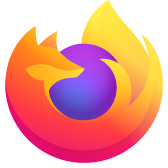 AUTOSAVE INSTEAD OF OPENING THE FILES
<!-- FUCK -->YOU WITH YOUR AUTOSAVE INSTEAD OF OPENING THE <!-- FUCKING -->FILES. GOING TO CHROME. <!-- YOU FUCKING CUNTS --> <!-- Original subject: FUCKING CUNTS --> ''[Profanity removed by moderator. Please read [[Mozilla Support rules and guidelines]], thanks.]''
Modified by Chris Ilias
All Replies (4)
https://www.mozilla.org/en-US/firefox/98.0/releasenotes/ Firefox has a new optimized download flow . . . .
https://support.mozilla.org/en-US/kb/manage-downloads-preferences-using-downloads-menu Changes to how file downloads are handled in Firefox version 98
Firefox no longer asks what to do for each file by default
Downloads panel automatically opens
Downloaded files are saved to disk
Set a default app to open a file type
"Always Open Similar Files" option from the Downloads panel
Frequently asked questions

You can set this pref to false on the about:config page to prevent opening the download panel on each download.
browser.download.alwaysOpenPanel = false
You can open the about:config page via the location/address bar. You can accept the warning and click "I accept the risk!" to continue.
WARNING: Changing preferences through this interface not officially supported Hidden settings edited using the about:config tool are explicitly not supported, which means that Mozilla makes no guarantees they will be supported in the future, or that Mozilla will fix them if they break. Mozilla does not test these preferences, and will not in the future. That includes security and performance testing which these preferences may affect.
[Warning added by moderator]
Modified by Chris Ilias
Hi Andrei, Be assured that we have passed on your feedback to the Firefox team. They've been asking what users here have been saying, and we've included your comments.
When opening a file from any browser, the file would be downloaded to the Windows "TEMP" folder. Many people couldn't find files that they had opened or delete them. This change makes downloading to the Downloads folder the default behaviour. If you choose, you can make Firefox ask what to do with specific file types.
Here's how to make it ask: 1. Click on the Downloads icon in the toolbar (it should automatically open when you download a file). 2. Right-click on the file and enable Always Open Similar Files 3. Go to Settings, and scroll down to the Applications section 4. Beside the file type, click in the Action column and set it to Always ask
If you have any questions, we're always here to help. Could you also please read Mozilla Support rules and guidelines? I've had to edit out the profanity in your earlier posts, thanks.