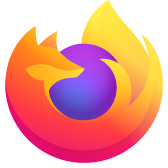 firefox is not normal wants me to download the browser i have an acct for long time had a virus last night but windows defender caught it and removed it my colors are all gone too along with file view etc on top line
im afraid to download anything. i should not have to download firefox browser, i have been using this acct for years. i tried to update ccleaner last nite and windows defender caught a trojan but removed it right away all other places i have been were fine today what happened to my firefox and duckduck go etc
im afraid to download anything. i should not have to download firefox browser, i have been using this acct for years. i tried to update ccleaner last nite and windows defender caught a trojan but removed it right away all other places i have been were fine today what happened to my firefox and duckduck go etc
All Replies (2)
The Browser by itself doesn't infect your computer. If you posted the message Defender mentioned that would help others see what it was referring to. If the sites your going to have malware imbedded there nothing the Browser can do unless the A/V catches it before it loads onto your computer. And without a link others can't verify what your asking about. And where did you download the Firefox browser?
You may have ad/mal-ware. Further information can be found in this article; https://support.mozilla.org/en-US/kb/troubleshoot-firefox-issues-caused-malware?cache=no
Run most or all of the listed free to use malware scanners. Each works differently. If one program misses something, another may pick it up.