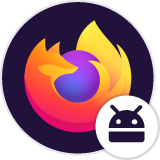 Server error
Why do I keep getting a server error message when trying to access a link? Error message received: ip: 102.129.152.219 date: Tue Apr 26 2022 14:50:40 GMT-0400 (Eastern Daylight Time) url: https://thecollegefix.us10.list-manage.com/track/click?u=90378351ae56a868ffa8680ae&id=bc2587b522&e=b37f61ea2e user agent: Mozilla/5.0 (Android 11; Mobile; rv:99.0) Gecko/99.0 Firefox/99.0
All Replies (9)
Hi
Do you have any add-ons installed?
Is it just this page where this happens?
Hello I do have an ad blocker, but turned it off and it still occurred. It happens with this and other links with Firefox and Ecosia browsers. I thought it was the site specifically, but can access it on my laptop. Thank you for your help!
Modified by Chefloon
Are you using Wi-fi or mobile data?
Is this over your WiFi at home or is it at school or a place of work?
Hello. It is a home wi-fi. Is there a time when you are online so that we can speak more directly?
Hi
We do not provide telephone or direct chat support, but you may wish to ask in the Firefox for Android Matrix channel. Please head to https://chat.mozilla.org/ and look for the #firefox-android:mozilla.org channel.
Chosen Solution
No problem, I hope that the team there can help.