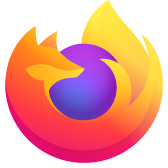 Audio file won't play full length.
Audio file plays to end on Safari, but abruptly stops every time about 30% through on Firefox. MacBook Air OS 10.15.7 file URL https://podcasts.yarravalleyfm.org.au/ep/416 Grateful for advice.
All Replies (8)
I'm on Linux and the page is definitely strange, even in chrome. If I try to move forward in the podcast it just stops working. It doesn't perform like other podcast pages(Ex. google podcast) where you can move the timeline up or back. Let me see how it acts on Mac and Windows.
Modified by jonzn4SUSE
For me on Macbook Pro 10.13.6, the site is not working for in Safari. see screenshot It plays in Firefox, but again I cannot move the podcast forward. Off to Windows...
screenshot - https://paste.opensuse.org/45656585
Modified by jonzn4SUSE
Thank you for trying, Jon. I will pass your comments on to my host, so he can send it to his IT guy.
It did work for me in Safari. Haven't tried it in Chrome yet, but Firefox didn't work.
If there are no questions mark your comment as resolved so we can remove it from the long list.
On Linux I can fast forward the podcast with "Ctrl+cursor right" (Mac: Command + Right).
Does that allow to go past the 30% point?
Well, no, the problem is not solved. I still cannot play the interview on Firefox. I would be grateful for further advice.
I click on the link in a New Tab and it plays just fine for my side. Windows 10x64 Pro FF99.0.2. If I try to advance it does nothing til I scroll back to the point I dragged the bar over and it starts again from that point. I think this is a block from their side preventing people from going forward listening to the podcast.
Modified by Dropa
I guess I have given up. Maybe their IT person can solve the problem. Thank you for your assistance.