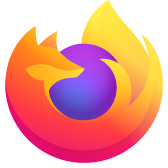 My bookmarks are not showing
All Replies (4)
Hello doug5154,
Assuming you are talking about the Bookmarks Toolbar, you can right-click the empty space next to your Mozilla Firefox's address bar, click "Bookmarks Toolbar", and from there, you then can choose "Always Show" or "Only Show on New Tab".
Please refer to the attached screenshot if you need additional context on what exactly is the empty space next to the address bar.
Alternatively, you can also click the menu button on the top right corner of your Mozilla Firefox browser, then click "Bookmarks", and click "Show Bookmarks Toolbar".
Hopefully this helps, and if it does, kindly mark this answer as the solution (solved)!
Modified by YongHan
ALL MY BOOKMARK WERE GONE WHEN I LOGGED IN TO FIREFOX TODAY!
There is nothing there all my bookmarks are gone!!!!!