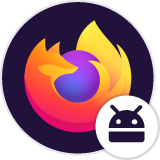 can't see bell icon when YouTube is opened with Firefox on android phone
Can't see bell icon when YouTube is opened within Firefox on android phone
Can't see bell icon when YouTube is opened within Firefox on android phone
All Replies (3)
Hi
This is a feature of the YouTube app, not the mobile website.
Hi Seburo,
Thanks for the reply, but it's not satisfactory.
While I do not have sufficient technical expertise to argue, but noted something, which negates your point.
While I continue to face problem with Android, but surprisingly, this problem
disappearance of Bell icon While watching a YouTube video on Android Phone ***
Never happens on iOS (iPad, iPhone 13)
Or on Windows 10 (Laptop).
Any idea what's the reason for this?
I think this is a question that you would be better asking the YouTube support team.
I cannot see a bell icon in Firefox for Android, in Chrome or in the YouTube mobile app.