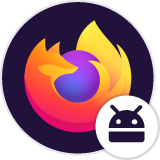 enable javascript
Being a decade user of Firefox I must say that I started to hate it because the last editions hide the choice for enabling or disabling javascript. The stupid comand "about:config" leads nowhere and all previous answers are absurd. Why Mozilla decided to hide the option " turn on / turn off" javascript? It turned a previously great navigator into a stupid user unfriendly useless software. I use the internet for over 40 years and Firefox has always been my favourite. What obscure financial reasons made developers decide to hide the simple option of earlier editions? Please put back the "on/off" option for javascript. Untill then I'll use Chrome.
Being a decade user of Firefox I must say that I started to hate it because the last editions hide the choice for enabling or disabling javascript. The stupid comand "about:config" leads nowhere and all previous answers are absurd. Why Mozilla decided to hide the option " turn on / turn off" javascript? It turned a previously great navigator into a stupid user unfriendly useless software. I use the internet for over 40 years and Firefox has always been my favourite. What obscure financial reasons made developers decide to hide the simple option of earlier editions? Please put back the "on/off" option for javascript. Untill then I'll use Chrome.
All Replies (4)
I use android on a Galaxy Note 20 ultra
Hi,
The people who answer questions here, for the most part, are other users volunteering their time (like me), not Mozilla employees or developers. If you want to leave feedback for developers, you can go to this link. Your feedback gets collected by a team of people who read it and gather data about the most common issues.
You can also file a bug report or feature request. See File a bug report or feature request for Mozilla products for details.
Thanks, Seburo but not even my coleagues here can tell me a step by step info on how to enable javascript on Firefox for Android? Did anyone published previously a good manual to enable javascript? Thanks!
What makes you think that js is disabled?
Did you enable the NoScript add-on by any chance?