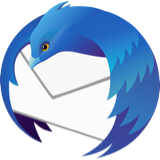 not suitable for message storage
Hello i wanted to move my emails storage from c/user/user/appdata.... to d/thunderbird/profile.... results a lost all... i have 2 or 3 email accounts i cant attach the new D/ .../rpfile/8dsw...to others 2 email account only to 1 so i decide to get back ( C/ user/.../profile/8dsw... still in pc ) and get no more emails on 3 account and i if i add the profile file (8dsw...) to 1 email account show me all file associated to the account but nothing in inbox... ahhh misery misery ... Thanks for help
Hello i wanted to move my emails storage from c/user/user/appdata.... to d/thunderbird/profile.... results a lost all... i have 2 or 3 email accounts i cant attach the new D/ .../rpfile/8dsw...to others 2 email account only to 1 so i decide to get back ( C/ user/.../profile/8dsw... still in pc ) and get no more emails on 3 account and i if i add the profile file (8dsw...) to 1 email account show me all file associated to the account but nothing in inbox... ahhh misery misery ... Thanks for help
All Replies (6)
Thank you for your help Yes i used to do that each time i make an install. I did a fresh new install. Now 1/ i have 3 accounts created. One is ok, 2 are strange (see attachment). All account have link to new profiles in D storage as planned. 2/ INBOX show no previous emails 3/ locals folder is backed up in D container now
Resume still 2 issues : 1/ strange allocations in account (see attachment) 2/ no previous emails recovered thank you
Can you reconstruct your profile as it was before you started moving things around? If so, moving to drive D is just a few easy steps.
The directory structure should be
\Profiles\xxxxxxxx.default\imapmail\<imap-account-name-1>\

Profiles must contain profiles.ini, which has pointers to the profile directories under \Profiles
xxxxx.default is an example profile directory name. Your screen shot indicates your imap is pointing to \Profiles\xxxxxxxx.default when it should be pointing to \Profiles\xxxxxxxx.default\imapmail\<imap-account-name-1>\
You will need to make corrections, but this isn't reasonable for you to do unless you really know what you are doing. Otherwise, it might be best to go back to your original profile structure under c:\
Documentation at https://support.mozilla.org/en-US/kb/profiles-where-thunderbird-stores-user-data#thunderbird:win10:tb91
i didnt have an imap mailbox i use pop.... even going back to C/ ... i cant get the old emails.
You need to first put the pieces back together. Then, you will be able to segregate the accounts to a different drive. Since you appear to have no backups, my suggested approach is to: - exit TB - copy the current profile at c:\users\yourID\appdata\roaming\thunderbird\profiles to a safe place. - delete the profile from where you copied it - start TB and recreate the three POP accounts OFFLINE. - exit TB - in Windows File explorer, locate the accounts in your profile under the Mail folder. - compare the file names there with the file names you have where ever you copied the accounts to earlier. - if they are alike (and they should be), copy the entries from drive D to overlay the same files in C: - from where you moved the original profile, copy all files beginning with 'abook' to the profile where there is an exisiting abook.sqlite file. - at this point, you should now have recreated the original profile. - start TB and confirm that everything works. Report back for steps to move the accounts over to D.