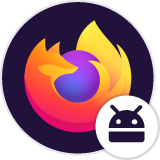 e and g mails
Can I bring my e/g mail from google or do I have to use fox.com
Can I bring my e/g mail from google or do I have to use fox.com
All Replies (3)
Hi Sandi
I am not quite sure what you mean. How can we help you with Firefox for Android?
Dear Seburo The question put another way if I have Samsung email or google gmail and I want to go to firefox or someone else can I take my gmail.com to firefox? Or do I need to change my mail to firefox.com. sandi thanks
Hi
If you mean signing up for a Firefox Account in Firefox for Android, you can do this with your existing Gmail address.
Firefox.com email addresses are available, but this is part of the premium offering of the Firefox Relay service.