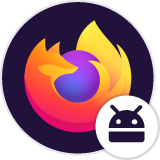 My home page is in German. I need English
Change Firefox language from German to English
Change Firefox language from German to English
All Replies (1)
Brad's Firefox said
Change Firefox language from German to English

...... which can be achieved like this:
Tap the 3 vertical dot symbol in the top right-hand corner of Firefox for Android.
Tap "Einstellungen" (German for "Settings").
In the section headed "Allgemein" (German for "General"), tap "Sprache" (German for "Language").
Scroll down the listed languages for English, which is available in Canadian, USA or British varieties.
Sorted!