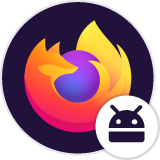 web pages loading very slow
They just seem to load slowly sometimes they get stuck and don't load
They just seem to load slowly sometimes they get stuck and don't load
All Replies (3)
Hi Rox
Do you have an example of a website that is slow to load?
I also have the problem, but it seems to be with just one website. It works fine in other browsers. The site is
https://www.raleighgasprices.com/
Not a real high priority with this, but just thought you should know.
on android browser my site is okay with Firefox browser, but when i load https://www.talkagent.com/ on iPhone 13 Pro or specially 13 Pro Max sometime it slow and few time it take time to load, i also check from hosting site , so all thing is okay just advance iOS facing issue, kindly suggest me a solution or can guide its browser issue or can be from our side.