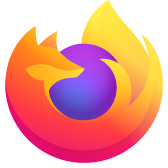 Email has been hacked
The emails are coming from etowahfireplace@aolll.com and etovvahfireplace@gmail.com. How do we stop this as we are getting an influx of customer calls
The emails are coming from etowahfireplace@aolll.com and etovvahfireplace@gmail.com. How do we stop this as we are getting an influx of customer calls
All Replies (1)
I assume these are not being sent through your actual email account, but somehow the sender knows your customer email addresses. That's a bad sign.
Unfortunately, once an email list or address book has leaked, you can't remotely erase it on the attackers computers. I think you need to educate your customers to be on the lookout for phishing messages and hire a security consultant to investigate how it happened.
Also, in case one of your add-ons is stealing data, try disabling all the add-ons you aren't 100% sure you can trust. One possible culprit would be an extension. You can view, disable, and often remove unwanted or unknown extensions on the Add-ons page. Either:
Ctrl+Shift+a (Mac: Command+Shift+a)
"3-bar" menu button (or Tools menu) > Add-ons
type or paste about:addons in the address bar and press Enter/Return
In the left column of the Add-ons page, click Extensions. On the right side, find the "Manage Your Extensions" heading.
If there is at least one extension before the next heading -- "Recommended Extensions" -- please continue:
Then cast a critical eye over the list below that heading. Any extensions Firefox installs for built-in features are hidden from this page, so everything listed here is your choice (and your responsibility) to manage. Anything suspicious or that you just do not remember installing or why? If in doubt, disable (or remove). For your privacy and security, don't let mystery programs linger here.
If the page is blank or inaccessible, you may need to do the above check in Firefox's Troubleshoot Mode. See: Diagnose Firefox issues using Troubleshoot Mode
And more generally, check your computer for malware: Troubleshoot Firefox issues caused by malware