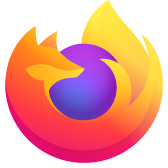 Password Problems
Firefox asked me if I wanted to clean up my firefox and I said yes and I lost all my user names and passwords. Furthermore, now, of several that I do remember, when I enter those websites and type in the user name and password it prompts me to ask if I want to save them, I say yes, but it does not save them. Is there any way to get these back? Why aren't the passwords I enter going forward saving? I'm furious about this as I have no other record of these. I do not have any kind of password software either. I've used Firefox for 10+ years but ready to jump to a different browser. This is maddening
Firefox asked me if I wanted to clean up my firefox and I said yes and I lost all my user names and passwords. Furthermore, now, of several that I do remember, when I enter those websites and type in the user name and password it prompts me to ask if I want to save them, I say yes, but it does not save them. Is there any way to get these back? Why aren't the passwords I enter going forward saving? I'm furious about this as I have no other record of these. I do not have any kind of password software either. I've used Firefox for 10+ years but ready to jump to a different browser. This is maddening
All Replies (3)
Sorry to hear about this problem. If Firefox performed a Refresh, it should have moved your previous Firefox data to your Windows desktop inside an Old Firefox Data folder. Do you have that folder? If so, we might be able to copy your saved logins from there and paste them into your currently active profile folder.
More details to follow, but for general reference, see: Recovering important data from an old profile.
As for why logins are not saved, is Firefox asking whether you want to save them? If not, see the steps in this article: Password Manager - Remember, delete and edit logins and passwords in Firefox.
Thank you, I did indeed click on save password numerous times for numerous websites, none of them worked. I tried closing and relaunching firefox and it would not open period. It said somthing like could not find starting point or launch point, something like that. So without deleting firefox, I redownloaded it and now everything is fine. (so far)