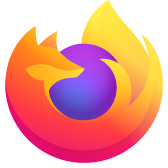 One of my devices is missing from "Send Tab To Device" list
Latest Firefox on multiple Windows 10 systems. One of my devices is missing from "Send Tab To Device" list on one system. There are 10 others in the menu list, but not the one device I want. The device I want is shown under Managed Devices (Connected Services)
Latest Firefox on multiple Windows 10 systems. One of my devices is missing from "Send Tab To Device" list on one system. There are 10 others in the menu list, but not the one device I want. The device I want is shown under Managed Devices (Connected Services)
All Replies (4)
Screenshot of the devices and what device are you referring to?
The device your currently on will not show. If it's not the current device, you should go log into the device you're looking for. I'm currently on a mac and it' not listed in the send to. see screenshot
I went to create screen shots, and the missing entry for Device R is now visible again on Device M. Not sure why.
To recap, Device R was not shown in the list of "Send Tab To Device" on Device M. On Device R, the entry for Device M was never missing.
Other than manually Syncing Firefox (which I did), what else can be done to bring back a missing device? Waiting a day is not ideal if you're in the middle of working on something.
What is odd is that I use Device M and Device R every day, and there are devices on the list that I have not used for years. Why would an active device drop off when many "hibernating" devices remain on the list?
I went ahead and attached the screen shot from Device R in case there is any question about what we're talking about.
Is that missing device currently active and connected to Sync ? What kind of device is this (desktop or mobile) ?
Syncing tabs should work when sync is working.
Note that send tab to device is using a push operation and the OS on the device would have to support this. Note that you can disconnect devices that you no longer use to cleanup the list.