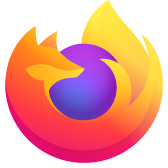 Volunteers
This is a comment, not a question. I really only want to applaud Firefox and all the volunteers that contribute their thoughts and efforts in writing solutions, explanations and more to the many areas that need to be addressed, especially newcomers to the world of computers and Firefox. I was not raised in a computer environment, in that I am old, born in 1953. Everything and anything I know is from being self taught by jumping online and giving it a go, stumbling around on the web until things made sense to me. Volunteers at Firefox have been invaluable as they have been my teachers almost from the start. In addition to just turning 69 years of age and a bit out of the range of "computer age" I had undiagnosed learning disabilities (ADD, dyslexia, etc) which made classic classroom learning very difficult. With Firefox (and others) volunteers, I am able to take my time, going over what I read several times until it sticks and I can move on to take in a little more knowledge each time I logged (and still log) on. So thank you to all the volunteers who share their expertise and thank you to Firefox for highlighting the names of the authors and teachers and posting them at the end of their articles. Firefox does not just talk the talk, they walk that walk, and stand as a fine example of how well community, helping out and giving of yourself makes for a better world. Without naming names, there are others who now prefer to remain more self-serving in their efforts, pumping up their version of "security" by becoming CENSORS TIMES TEN, limiting and blocking any and all comments that do not conform to that company's beliefs. Like I said, I prefer not to name names....but "YIPEE !" Thank God they are the exception and not the rule. Ain't that right, "YIPEE !" or whatever your real name is ! As they say...'DO YOU !" Firefox. Keep up the great work and again, thanks to all of the many contributors who volunteers their time, energy and expertise in spelling things out, helping to teach Old Knuckleheads like me, how to follow the maps you draw in verbiage, that is the standard for great teaching methods in the many, many areas of computing that I personally got a late start on. Be safe and Be healthy, everyone, in particular all you volunteers. All of your efforts are deeply appreciated. p.s. My apologies for the length of this, I just don't know when to SHUT UP ! LOL
This is a comment, not a question. I really only want to applaud Firefox and all the volunteers that contribute their thoughts and efforts in writing solutions, explanations and more to the many areas that need to be addressed, especially newcomers to the world of computers and Firefox. I was not raised in a computer environment, in that I am old, born in 1953. Everything and anything I know is from being self taught by jumping online and giving it a go, stumbling around on the web until things made sense to me. Volunteers at Firefox have been invaluable as they have been my teachers almost from the start. In addition to just turning 69 years of age and a bit out of the range of "computer age" I had undiagnosed learning disabilities (ADD, dyslexia, etc) which made classic classroom learning very difficult. With Firefox (and others) volunteers, I am able to take my time, going over what I read several times until it sticks and I can move on to take in a little more knowledge each time I logged (and still log) on. So thank you to all the volunteers who share their expertise and thank you to Firefox for highlighting the names of the authors and teachers and posting them at the end of their articles. Firefox does not just talk the talk, they walk that walk, and stand as a fine example of how well community, helping out and giving of yourself makes for a better world. Without naming names, there are others who now prefer to remain more self-serving in their efforts, pumping up their version of "security" by becoming CENSORS TIMES TEN, limiting and blocking any and all comments that do not conform to that company's beliefs. Like I said, I prefer not to name names....but "YIPEE !" Thank God they are the exception and not the rule. Ain't that right, "YIPEE !" or whatever your real name is ! As they say...'DO YOU !" Firefox. Keep up the great work and again, thanks to all of the many contributors who volunteers their time, energy and expertise in spelling things out, helping to teach Old Knuckleheads like me, how to follow the maps you draw in verbiage, that is the standard for great teaching methods in the many, many areas of computing that I personally got a late start on. Be safe and Be healthy, everyone, in particular all you volunteers. All of your efforts are deeply appreciated. p.s. My apologies for the length of this, I just don't know when to SHUT UP ! LOL
All Replies (1)
Hi!
Thank you so much for your feedback, we really appreciate it.
Mozilla is built on a global contributor community that is providing user support, writing code, localising software and helping people appreciate the benefits of a web that is open and accessible to all. It can be hard work at times, but knowing that what we do is helping make a difference is great to hear.
Thank you again for your feedback and keep on rocking the open web.