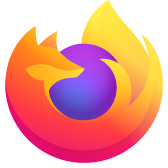 rented utube movies
my utube movie rental says browser can't play video firefox is up to date
my utube movie rental says browser can't play video firefox is up to date
All Replies (1)
Because you run an older version of Mac OS, your Firefox version cannot be updated beyond the October 2021 version. (Firefox Mac OS X 10.9, 10.10 and 10.11 users move to Extended Support Release) Still, YouTube hopefully hasn't ended support for Firefox 78 that quickly. Let's check a couple things.
Could you confirm that DRM (Digital Rights Management) is enabled in your Firefox? More info in the following article:
Sometimes Firefox doesn't keep the Widevine plugin -- needed for DRM video -- up-to-date. In those cases, disabling DRM, waiting 5 minutes, then enabling it again may trigger Firefox to remove and re-download the plugin.
Any progress so far?