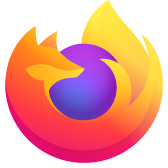 Firefox Yelp not displaying Yelp search data, blank window!
https://www.yelp.com/search?cflt=homeservices&find_loc=Solano%20County%2C%20CA Using Firefox I can no longer search for Yelp support. Blank, empty windows.
All Replies (1)
It looks like the Yelp website is no longer compatible with your Firefox 78.15.0 version. If I use the current release then drop down menus open if I hover items like Homeservices. In Firefox 78 those menus do not open and not all resulting pages work (Restaurants work partly).
So if looks that you are out of luck with your Firefox 78 version that is the last version for your OS.
Current Firefox releases require Mac OS X 10.12 or newer.