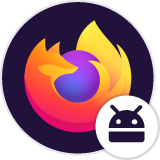 to set up auto pay I need different settings on firefox tls
About :config
Tls
For Mozilla to allow my email for my auto pay with Commonwealth Real Estate
Thank you
About :config Tls For Mozilla to allow my email for my auto pay with Commonwealth Real Estate Thank you
All Replies (1)
Hi
About:config is available in the Beta and Nightly versions of Firefox for Android available from the Google Play store.
Please note that many settings are baked into Firefox when the code is compiled, so changing a pref (which is not recommended as you could lose your data) in about:config may not make any difference.
Have you tried without making these changes? I understand that TLS 1.3 is supported by default in Firefox for Android.