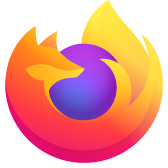 Foxit Reader as printer (1287660 thread continuation)
I've tried post in the thread 1287660 but it was closed. So, I opened this thread to continue about this subject and to answer the last question of the thread 1287660, at the same time. I was looking for about this subject and found the solution in the thread 1287660 - https://support.mozilla.org/en-US/questions/1287660, but the link of v9.7.2 quoted there was shortened and it is not working to download the 9.7.2 Fox Reader version. I found the complete link address: http://cdn01.foxitsoftware.com/product/reader/desktop/win/9.7.2/AC910684AD18B7FBD6E086B1211F7B4B/FoxitReader972_L10N_Setup.exe '''P.S.:''' I am newbie here and I don't know when the 1st post is the solution at the same time.
All Replies (1)
Hi,
This forum is intended for helping users with Mozilla products like Firefox. I'm going to close this thread as off-topic since it is not a subject covered in the support forum. Please see Mozilla Support rules and guidelines.