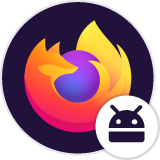 Unwelcome news items
I've been getting daily Yorkshire Post news items for a few months now and can't get rid of them. They're of no interest to me. Can someone help me to stop these notices please. Regards Brian
I've been getting daily Yorkshire Post news items for a few months now and can't get rid of them. They're of no interest to me. Can someone help me to stop these notices please. Regards Brian
All Replies (7)
Hi Brian, where are these items showing up? For example:
Email messages -- maybe there's an Unsubscribe link at the bottom of the messages
Unwanted web pages opening automatically in Firefox
Items in the "Recommended by Pocket" section of the built-in home/new tab page
Somewhere else (please describe)
Hi They appear on the opening page of my phone, as a Firefox notice, and do not open when I click on them, just disappear. It appears that the Yorkshire Post has somehow got it's claws into my Firefox details. Hope this helps Brian
Hi Paul Just tried the solution you suggested and found that my notifications were set to blocked already! Hoping there is an alternative solution. Regards Brian
Are you able to take a screenshot of what you are seeing?
Are they appearing as notifications at the top of the screen on your Android device (not with a Firefox icon, but perhaps a small newspaper like icon)?
I've taken the step of contacting Yorkshire Post directly, today to request that these notifications are stopped. They have been coming daily when I open my phone and are appearing via Firefox. Thanks for your efforts so far. I'll be in touch if they don't deal with my request. Regards Brian
Ok, thank you.
It may be a notification through Google News or the Google today panr that you will need to turn off. A screenshot of what you are seeing will help us to help you further.