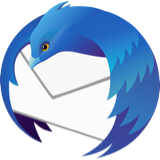 Thunderbid 102, how to sync with Nextcloud now that tbsync and dav-4-tbsync addons are incompatible?
Today I received from Ubuntu's repo the update to Thunderbird 102.2.2. I have linked Thunderbird with my Nextcloud instance https://docs.nextcloud.com/server/19/user_manual/pim/sync_thunderbird.html this is done by using 2 addons: - https://addons.thunderbird.net/en/thunderbird/addon/tbsync/ - https://addons.thunderbird.net/en/thunderbird/addon/dav-4-tbsync/ unfortunately they are both incompatible with Thunderbird 102 therefore automatically disabled. How can I use Thunberbird 102 with Nexcloud?
All Replies (4)
Try 'The old method' explained in the docs.nextcloud link above.
Hi,
Thunderbird 102.6 won't add new Nextcloud calendars. It refuses my login.
Using the method described in documentation (New Calendar > On network > enter URL and credentials), Thunderbird returns an authentication failure.
The same issue now happens whether I am using the automated 102 method, the TbSync method, or the "old method", specifying the exact private link to the calendar I am trying to add.