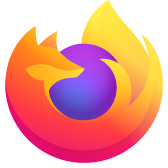 Browser issue
I have version 105 and it does not work with chase.com. Can I revert back to 104,or 103-99
I have version 105 and it does not work with chase.com. Can I revert back to 104,or 103-99
All Replies (3)
I reverted back but that was a mistake. I have since updated again. I have discovered that the problem is just on one computer.(I have 2 others) I can log in with EDGE, but not with MOZILLA. I get a message that my browser is no longer compatible with CHASE.com. I have been visiting chase on this computer but all of a sudden this happened.I called chase tech support but they were not much help. What do you think it is? Is there a way to fix this? Regards, Bruce Walker
Hi Bruce, your browser identified itself in an unusual way -- this part at the end is not normal for Firefox:
Mozilla/5.0 (Windows NT 10.0; Win64; x64; rv:105.0) Gecko/20100101 Firefox/105.0 Viewer/92.9.5368.69
This could come from 3 different sources:
(1) A custom user agent setting. This article has the steps to remove it: How to reset the default user agent on Firefox.
(2) One of your add-ons. Do you have any add-ons that modify your browsing requests?
(3) External software. Some security software modifies your requests for various reasons. Avast AntiTrack and AVG AntiTrack are examples of that.
One reason for suspecting (3) is that this has been seen with other browsers as well: