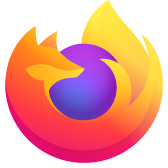 return to default colors
I want to return to default colors. settings, general manage colors does not work
I want to return to default colors. settings, general manage colors does not work
All Replies (3)
Hi Eleanor, if a new Colorways theme doesn't suit you, you can switch themes on the Add-ons page. More information in the following article: Use themes to change the look of Firefox.
In case it's helpful, the theme used when you first install Firefox usually is called "System". If you had installed a theme from the Add-ons store, it still should be an option on the Themes section of the Add-ons page.
Can you get Firefox looking the way you like?
Jscher2000, Thx for your help. The System theme doesn't look at all like the default. Any other suggestions?
Hmm, System is the default on new installations. The other common themes that come with a new Firefox installation are Light and Dark and Alpenglow. If you were using a different theme before, can you spot it on the Themes list?